Welcome to Sapphire Class (Y6)
Croeso i Dosbarth Sapphire - Blwyddyn 6
Welcome to Year 6! I am Mrs Payne and I am really looking forward to teaching your children as they continue their learning journey with us in Sapphire class. Year 6 is a fantastic year group with lots of fun and exciting opportunities. It is lots of hard work but we like to work hard and play hard! Your children will continue to grow in confidence, resilience and independence and have opportunities to work on collaborated projects together and build on their interests and experiences.
Below is some information you may find useful. Please do not hesitate to speak to me if you have any questions.
You can also follow me on Twitter
@PPS_sapphire6
Class Teacher Mrs J Payne
I am Mrs Payne. I have been a teacher for 24 years and have worked in Pentrebane Primary School for 21 of those years. I love my job and working with children. I am married to Matt and we have two of our own children at home; Joshua, who is 14 and Daniel who is 12. I love to travel all over and enjoy going on adventurous weekends away with my family and friends. I particularly love exploring our beautiful country and going on long walks in the valleys, along the coast and in the mountains! My new favourite hobby is paddle boarding. I love listening to Music. I enjoy artists like Coldplay and the Chainsmokers, Imagine Dragons and Robbie Williams! My family and friends are hugely important to me and I work really hard to ensure we have loads of fun filled experiences together.
Hi, I am Mrs Bailey. I have been a teaching assistant at Pentrebane Primary School for 6 years. For 2 of those years I have been qualified as an ELSA - Emotional Literacy Support Assistant, which is something I love to do. I have 3 children of my own. Joshua who is 23, Olivia, 16 and Skye who is 10. In my spare time I love watching films, especially Marvel ones. The Avengers films are among my favourites. Thor is definitely my favourite character. I also love getting stuck into arts and crafts. If someone is looking for me in school, all they have to do is follow the trail of glitter and paint. I am also a big animal lover and particularly love giraffes!
I am also really excited to introduce you to Mr Keaveney. He has recently qualified as a teacher and we are extremely lucky to have him working alongside me for the first term in school. This is a fantastic opportunity for us as a class and I am very excited to have his additional expertise in class.
We are looking forward to getting to know everyone further and share the learning journey with you all.
Hi, I am Mr Keaveney. I am an NQT (Newly Qualified Teacher) and I am from Northern Ireland. In my spare time I like to play video games and watch films. I love doing anything outdoors and have recently started volunteering with my local Cub Scouts as a Cub pack leader. We went into lockdown I rediscovered my love for reading. I am currently reading Holes by Louis Sacher. My favourite subject when I was in school was music and I play piano and guitar, and I love to sing! A subject that I found tricky in school was maths, but by sticking with it and using my growth mindset I began to see maths as really fun and an exciting challenge! (Crazy, right?!) I am looking forward to having a really fun term with you in Dosbarth Sapphire and can't wait to meet you all!
Themes/Topics/Trips
Autumn Term – "What does it mean to survive?" "How do living things survive?"
Throughout this topic we will be cover key concepts such as: adventure, resilience, survival, adaptation, friendship, strength, freewill, protection, cohesion and loss.
Our class reading book this term will be the classic novel - 'Kenzuke's Kingdom' by Michael Morpurgo.
We will also look to compare and contrast life here in Wales with that of Japan and learn all about the art of survival!
Immersion Day – Bushcraft Survival Training
We will be taking the class on a trip to Bushcraft Adventures. Here the class will take part in many exciting and creative activities that will enthuse and inspire them in their learning.
Our class reading book this term that we will be studying during our whole class guided group reading sessions is the classic novel - 'Kenzuke's Kingdom' by Michael Morpurgo
SPRING TERM – "Know your Rights!"
Throughout this topic we will be cover key concepts such as: diversity, equality, belonging, human rights, freedom, bravery, heroism, dreams, cohesion, adventure, child labour, poverty, justice and child labour.
This term our class novel will be 'Kick' by Mitch Johnson - a story about football - about dreaming big, about hope and heroes, and never letting anything stand in your way.
We will look at life in Indonesia and it's capital city - Jakarta. We will learn about the right's of a child, the history of football and the cultural differences, living in Wales v Indonesia.
Possible trip to Cardiff City Stadium.
In March we also hope to have our annual 3 day trip to PGL where the children will take part in a variety of adventurous activities.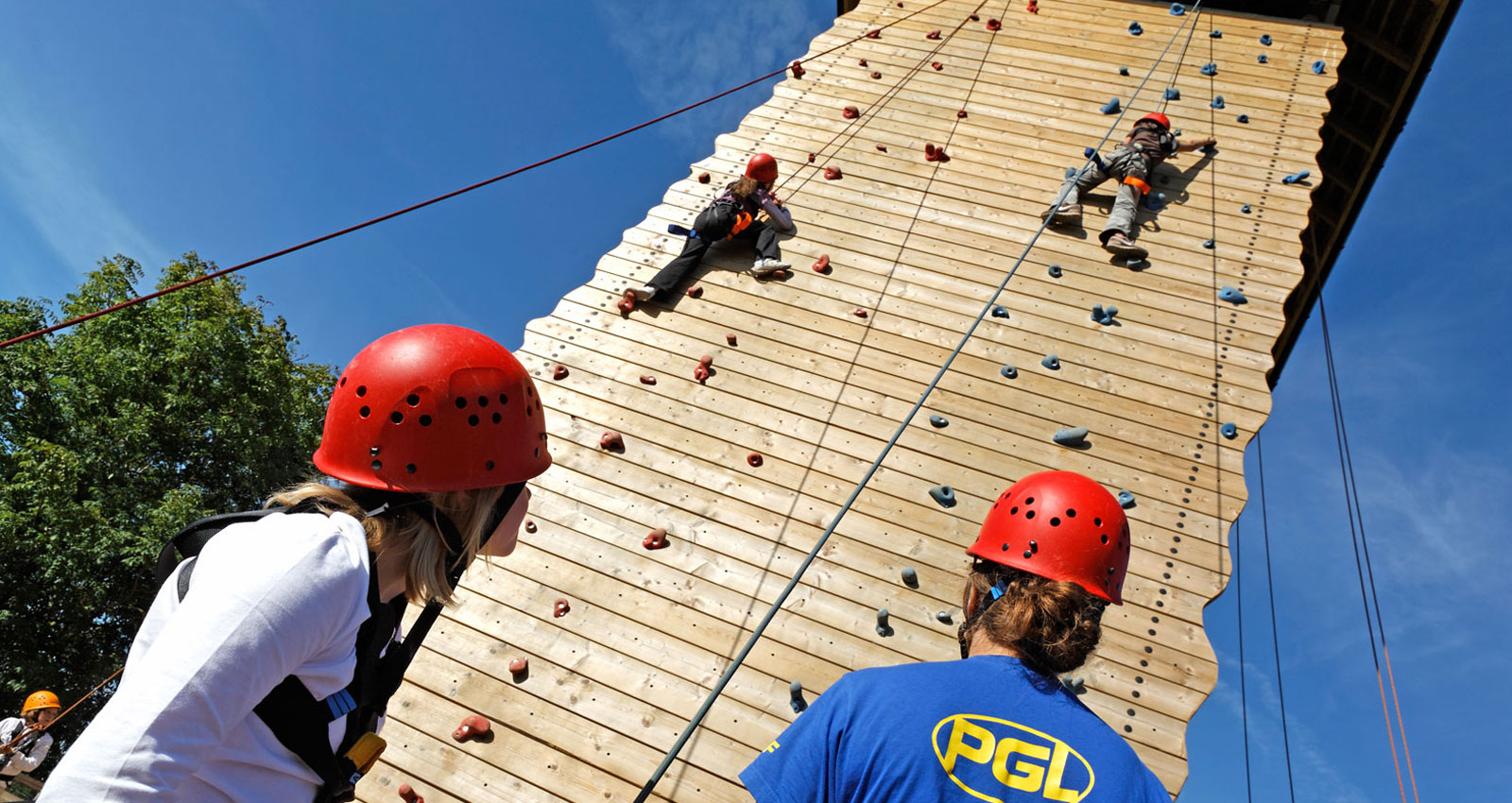 Summer Term - Does the camera ever lie?
This term I am hoping to put an exhibition together based on the concept – does the camera ever lie? We will be looking at key concepts such as truth, honesty, social perceptions, online safety and behaviours
During the Summer Term we are planning to take the class to the beach to celebrate them moving on to pastures new!
PUPIL VOICE
Pupil voice is extremely important and, although I have planned and carefully considered what I will be teaching this year, I will be looking for the learning to be learner led with the class sharing ideas for how and what they would like to learn during the topics and themes we cover throughout the year. They will be involved in the evaluation and assessment of their own learning which will help them as they become more and more involved in the planning process. In order to develop confident pupils, who lead their own learning effectively, they should be included in shaping and designing their own curriculum. This gives them a voice and allows them to contribute and feel the value of their learning and of themselves. Pupil voice is at the heart of my classroom as I aim to excite, challenge and empower them!
Reading books, spellings and homework
All children are provided with a reading book from our reading scheme which they will be heard read from at least once a week. They will also be heard read, by the class teacher, during whole class and guided group reading sessions. They will also be encouraged to choose a book that interests them from the reading corner for independent quiet reading sessions. If they are enjoying a book at home, they are welcome to bring it in to read in school.
I hope you will also continue to listen to them and encourage them to read at home as this is still a vital part of developing their skills and love of reading.
They will also continue to have a weekly times 99 Club times tables test, and also complete a Beat That times tables test 3-4 times a week. I cannot stress enough; how valuable it is for the children to practice their times tables at home. Their times tables feature in almost every mathematical concept we teach in year 6 and not knowing them really affects progress. It is so beneficial if they practice these at home. Activities to support them in learning their times tables can be found on our class page on the school website and on Purple Mash.
P.E kit/Uniform/Forest Schools
We ask that the children please wear their P.E kit to school on the day that we have P.E. In Sapphire class we will have P.E on a Friday. Children should come to school in trainers, shorts, joggers, t shirt and a warm hoodie or jumper for colder days. We will be using the outdoor learning environment as much as possible! Long hair must be tied back, and no jewellery should be worn.
Forest schools will be on a Monday afternoon. Please ensure the children have the appropriate clothing and footwear. We like to avoid the children sharing wellies as much as possible so please can they bring their own to school. They can be named and left in school if that helps.
We encourage the children to wear our school uniform or uniform type clothing every day, other than when they have P.E or forest school.
Equipment
All of the stationery required will be provided by school and readily available in class.
Rucksacks should be small as they need to fit in lockers.
Tuck and Water Bottles
We are a healthy school and encourage healthy snacks at break time. If you would like your children to have a snack at play time please can this be provided and sent into school with them. Only healthy snacks please – I have listed a few ideas below. We also provide snack in school. If you would like your child to buy snack from school please send money in via ParentPay. 20p a day.
Fruit, vegetables – chopped carrot, cucumber, peppers etc, crackers, yogurt, bread sticks or pretzels.
PLEASE CAN YOU NOT SEND ANY NUTS INTO SCHOOL TO AVOID ANY ISSUES WITH ALLERGIES. THANK YOU
We also understand the importance of children drinking water and staying hydrated throughout the school day, especially in hot weather so a re-usable water bottle with their name on is encouraged. This can be kept in class and re-filled with fresh water throughout the day.
Expectations of Behaviour
Your children will be given the opportunity to explore and discover in a variety of settings. Throughout the year our expectations of behaviour remain consistent. All pupils should treat each other with respect and speak to each other in an appropriate way. The children will be expected to behave and be ready to learn. Good listening and behaviour will be rewarded with Dojo points and positive reinforcement. Any disruptive behaviour will be sanctioned through a restorative approach. We firmly believe that all children are entitled to learn in an environment where they feel safe and free from distractions and that they learn the affect any bad behaviour has on themselves and their peers. We expect exemplary behaviour from our children and we treat them with fairness and respect.
Class Dojo
Please join us on Class Dojo. Instructions on how to join us and keep up to date with all things Sapphire will be sent out! I post regularly on Class Dojo at it is a great way to keep you informed and for you to see what we are getting up to in class. This will be my primary mode of communication with parents so it is really beneficial to ensure you download the app and are set to receive my posts and updates. I will send home parent codes and instructions for you to use to log in.
Purple Mash
Your child will continue to access Purple Mash. It is a world of learning opportunities in one safe place. Your child may be set a task to complete at home – particularly to enhance their reading, spelling and the learning of their times tables. Your child has a log in code and should be very familiar with how to use Purple Mash.
https://www.purplemash.com/ql/5e31c7ad50aed
Seesaw
We will sometimes use Seesaw to share and save work that we are working on in class.
Google Classroom:
Google Classroom can be reached by following the link below:
https://classroom.google.com/
Google Classroom will be used in the event of us needing to do any remote or home-learning. Lessons will be uploaded and pupils will be able to complete and submit tasks on line.
We will also continue to use Google Classroom in the classroom.
Google Classroom:
Step-by-step parent instructions on how to access and use Google Classroom can be downloaded below. I have also added a useful Parent Guide.
This is where I will set work and send a daily message within the class stream. There will be a range of 'assignments' posted and some of the tasks can be uploaded/completed online for the me to view.
Tasks (assignments) for the children to complete will be posted on a weekly basis. If you miss any, do not worry as they remain in the classroom. A weekly overview will be posted in the classroom on Monday so that you are aware of what is coming up over the week. This overview will also be posted on our class pages on this website.
Please regularly discuss online safety with your children and our Google Classroom Code of Conduct
If you have any problems with accessing or using Google Classroom, then please email jpayne@pentrebaneprm.cardiff.sch.uk or message me via Classdojo and I will respond as soon as we can (please do not use Google Classroom to communicate with us).
Google Classroom can be reached by following the link below:
https://classroom.google.com/
How to Use Google Classroom 2020 - Tutorial for Beginners
https://www.youtube.com/watch?v=pl-tBjAM9g4
Video - How to submit an assignment in Google Classroom
https://www.youtube.com/watch?v=LsD1QJEN0Yg